It's World Alzheimer's Month! This month I want to be the stage to help to raise awareness and challenge the stigma that surrounds Dementia. September 2019 will mark the eighth World Alzheimer's Month™, an international campaign to raise awareness of Dementia and challenge stigma. Join in helping to raise Dementia awareness around the world: worldalzmonth.org and PAHO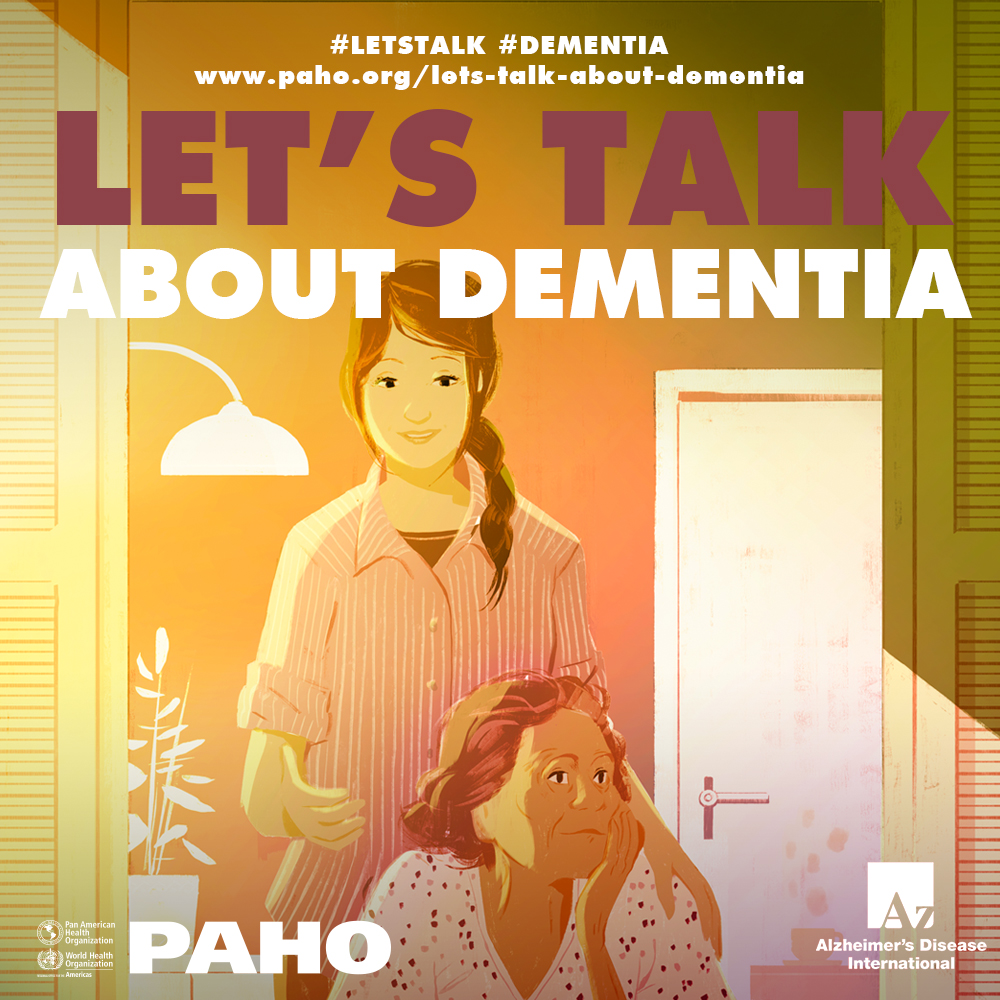 Alzheimer's Disease International
ADI is a global federation whose mission is to strengthen and support Alzheimer and Dementia associations, to raise awareness and lower stigma about Dementia worldwide, to make Dementia a global health priority, to support and empower people living with Dementia and their care partners, and to increase investment and innovation in Dementia research.
World Alzheimer's Month is the international campaign every September to raise awareness and challenge the stigma that surrounds Dementia. September 2019 will mark the 8th World Alzheimer's Month. World Alzheimer's Day is on 21 September each year.
Symposia, special game days, and other activities are held all over the world to increase, understand and to raise awareness of Dementia.
Via the link, you can check out with your national Alzheimer associations what you can do during the World Alzheimer's Month.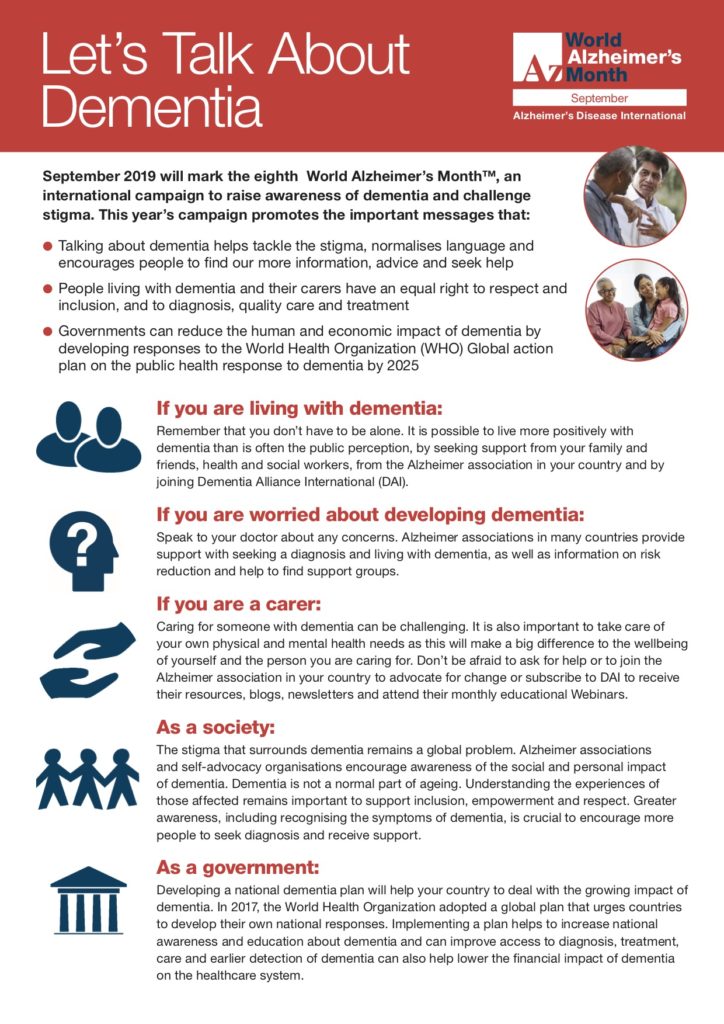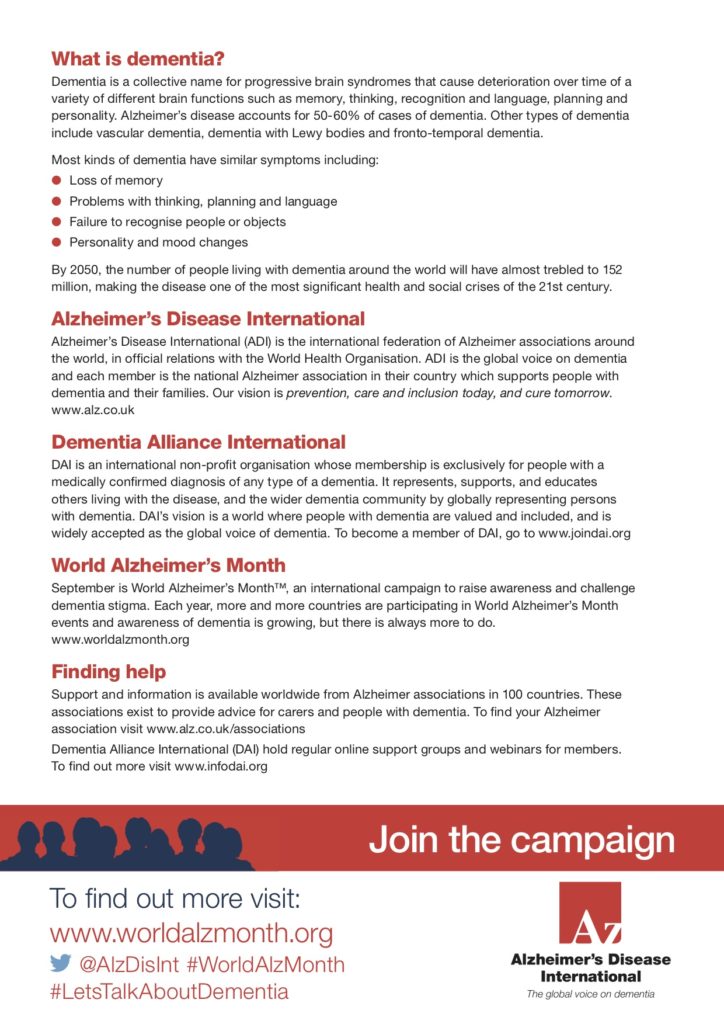 If you want to have a dialogue about this subject or have other questions, please contact us via our contact form, Facebook page, Instagram or Twitter.