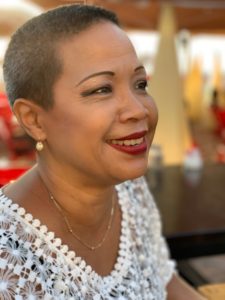 Kitty Keizer-Louis is the Dementia expert. She has 32 years of experience in health care. She worked in youth health care for 12.5 years in Amsterdam, after which she spent several years in mental health care.
In 2009 she made a career switch and started in elderly-care, driven by a deep wish to know how to communicate with people with dementia.
Kitty is driven to mean more for the aging person, especially for those who suffer from dementia
Born and raised in Suriname, matured in the Netherlands, Kitty emigrated to Israel and soon started working in a nursing home for the chronically ill and dementia patients in Jerusalem. During this time Kitty further expanded on her skills and capabilities.
Kitty shares her vast knowledge and expertise on how to support the dementia patient. She will guide and help you to, Be aware, Be caring, Be patient, Be understanding, about the various forms of dementia.