This week I would like to introduce you to the types of films and documentaries about Dementia. These very interesting documentaries about Dementia are regularly seen in the cinema or on television. Some are fabricated stories, but nonetheless impressive. They often show how relatives and loved ones, people with dementia, deal with the disease. I have collected these valuable documentaries for you in an overview.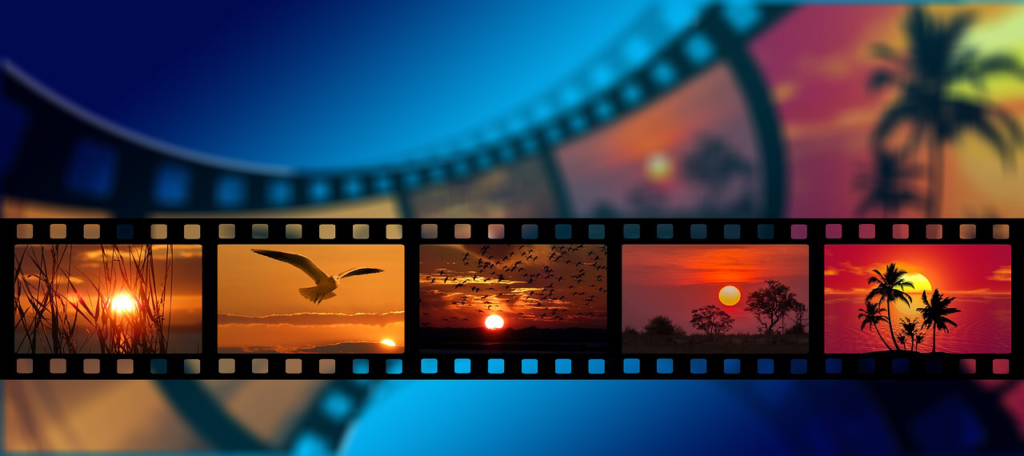 This is Dementia (2019)
On May 1, 2019, a new film called This is Dementia, will be released and available on Netflix.
SMART Brain Aging's Dementia specialist, Dr. John DenBoer, has been working for the past few years to find ways to eradicate Dementia. His story is now being told through his very own documentary, "This is Dementia".
The film takes you on Dr. DenBoer's journey spreading awareness and finding ways to mitigate the onset of Dementia. Dr. DenBoer focuses on teaching others about the risk of Dementia and debunking the many myths surrounding it.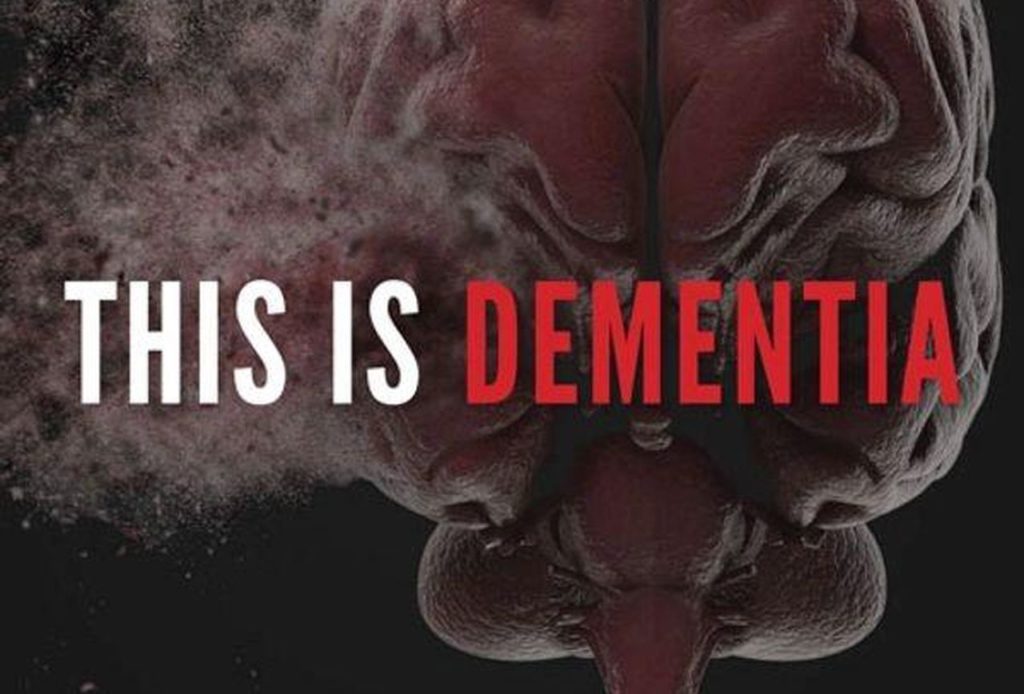 True Detectives 3 (2019)
A detective with Dementia. "You are in the middle of the street and standing in a pillar of light from the lantern, outside of it there is earth darkness. There is nothing you do recognize. Then you realize that you are in your dressing gown, on bath slippers. How did you end up here? Why aren't you in bed? Which street is this?"
It happens to Detective Wayne Hays again and again. In the 3rd season of the series "True Detectives", at times his orientation and his memory let him down. Meanwhile, he tries to solve a murder case. In his early twenties and in middle age, the detective had his teeth broken in this case. Two children had disappeared without a trace in 1980. The boy was found dead. But where did the girl go? The detective has to deal with a brain that is increasingly affected by Dementia.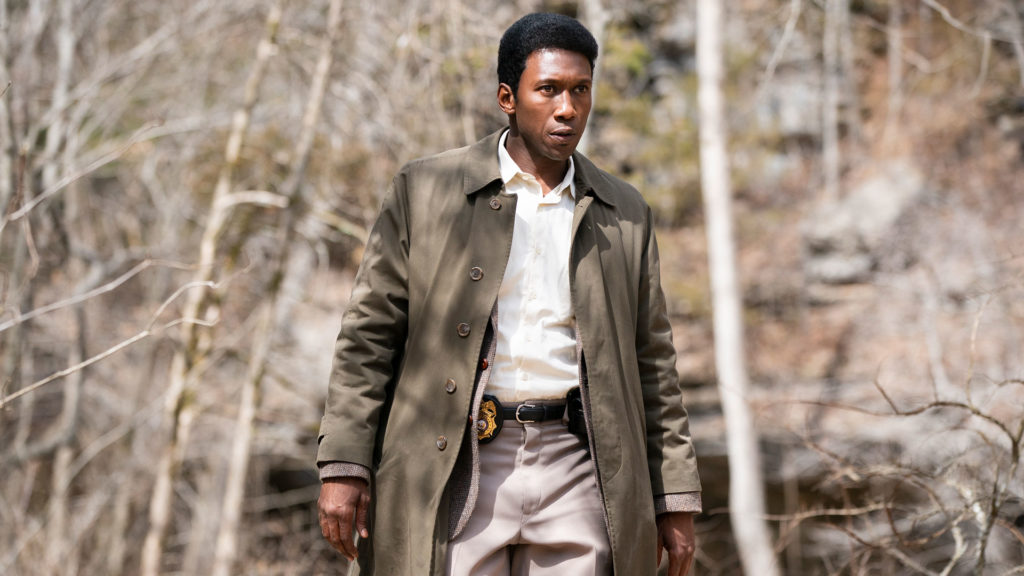 The Leisure Seeker (2018)
The Leisure Seeker is a romantic tragicomedy about a couple who have been together for more than fifty years. Based on the book, "The Leisure Seeker" by Michael Zadoorian. John and Ella, an 80-year-old couple are sick.
He has Alzheimer's and she has cancer. They decide to go on an adventure together one more time. On a road trip through America, just like they used to do. Looking for new and old memories, they drive in their camper from Massachusetts to the tip of Florida. There they want to visit the home of Ernest Hemingway, a long-held wish from John. The road trip takes them away from their doctors and children who claim to know what is best for them.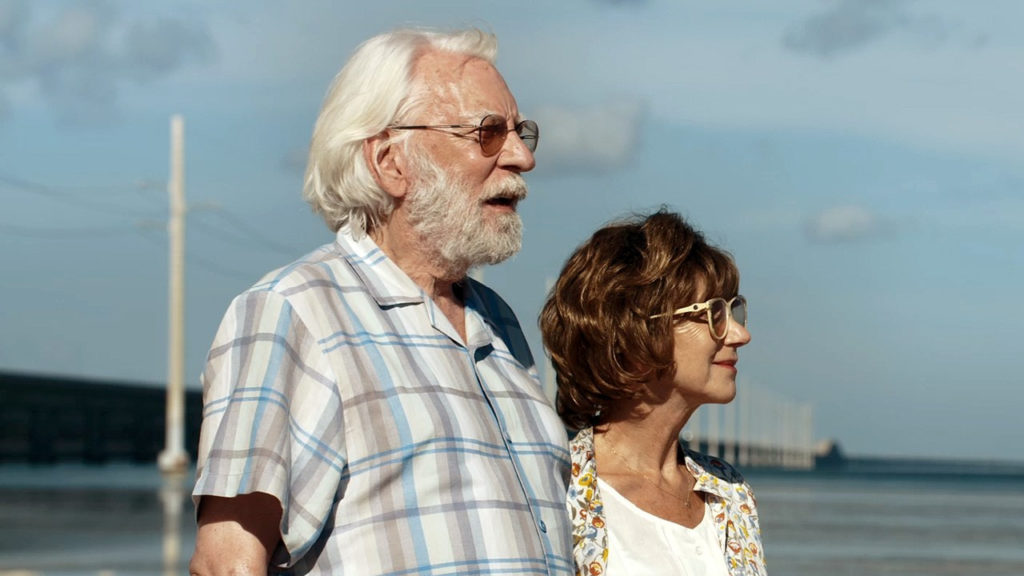 Garden of Life (2017)
For this documentary, Garden of Life filmmaker Marco Niemeijer followed his father-in-law Leo. Leo used to travel around the world. He now has Alzheimer's and spends a lot of time in his garden in Nijmegen, the Netherlands. Rain or shine. Marco Niemeijer became fascinated by the tenderness with which Leo dealt with the plants and flowers, while he himself slowly lost control of his life. He decided to film his father-in-law for a year; to record the last season of his life. At the beginning of the film, Leo can still articulate how he feels: "I am a refugee in my own garden." As time passes, the confusion becomes greater.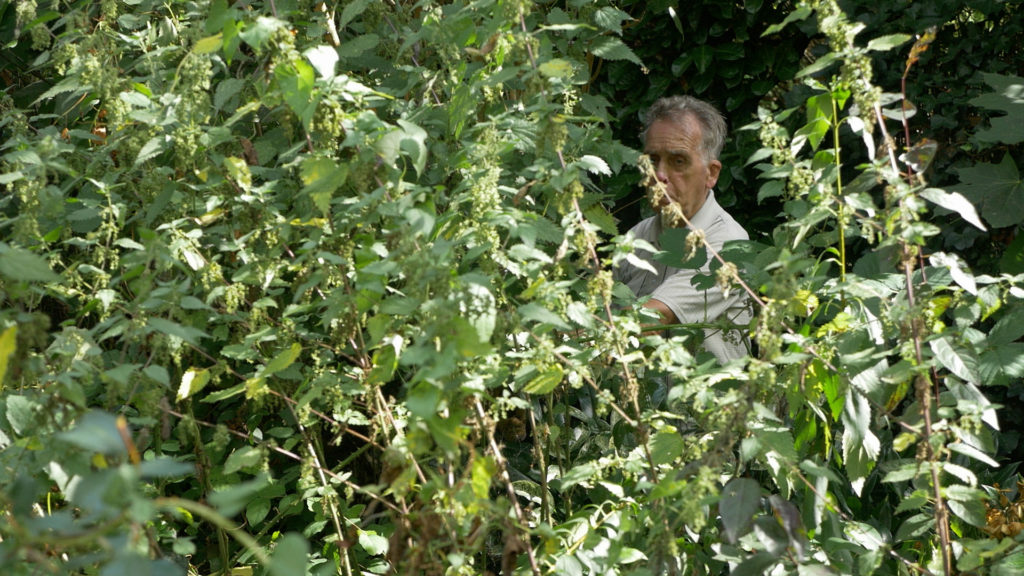 Still Alice (2015)
The American neuroscientist Lisa Genova published her novel "Still Alice" in 2007. Two years later, the book was picked up by a major publishing house. This re-release became a bestseller. Still, Alice was translated into 37 languages and flew off the shelves 2.4 million times worldwide.
Still Alice is about Alice, who manages her life well. She has a nice husband, three adult children and a prestigious job as a linguist at Harvard University. But slowly Alice loses control of her orderly life. She forgets appointments, repeats herself during presentations and gets lost during her standard running around. It soon becomes apparent that Alice has Alzheimer's, even though she is only fifty. The world she knew is getting smaller. Alice has to learn to redesign her life and relationships. It is no longer about the future, but about the moment. And stay around yourself, while everything around you changes.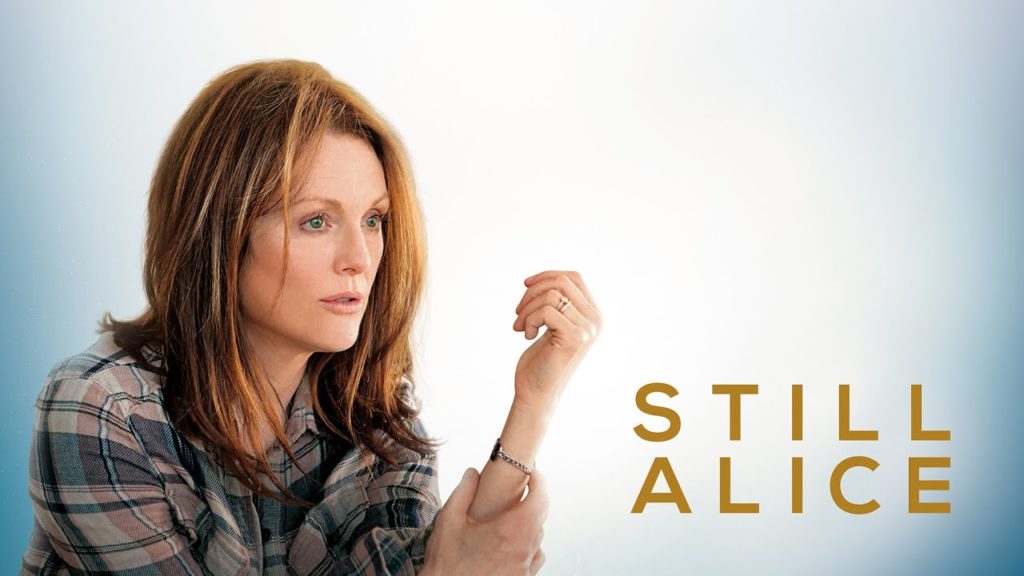 Barbara's story (2014)
Barbara's story tells us about Barbara and her experiences during a hospital visit and her participation in an innovative training programme about Dementia. This short film was developed as part of a campaign to raise awareness of Dementia.
Still Mine (2012)
Still Mine, tells us about the lives of octogenarian couple, Craig and Irene Morrison. After years of stability, they are slowly beginning to change. Because of changing times and regulations, the couple is no longer able to make a living from their small coastal New Brunswick farm. Meanwhile, Irene has begun to show signs of early Dementia.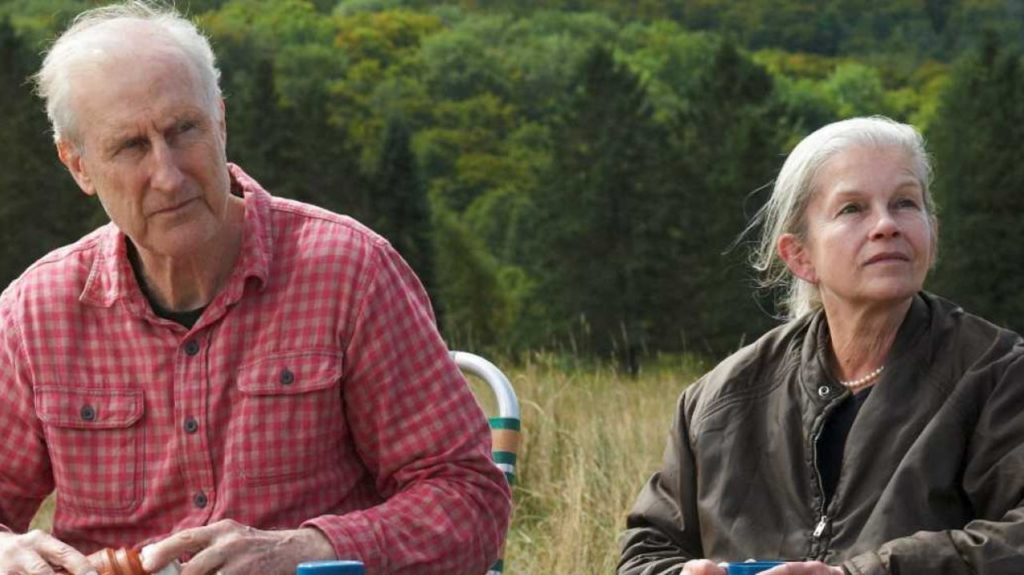 The Savages (2007)
A grown-up brother and sister suddenly have to take care of their sick father, from whom they have become very alienated over the years. Suddenly plucked out of their own busy lives, they get the time they need to think about themselves and everything else in life. In The Savages, painful moments from the past must be talked out, after which it remains in their minds as a closed episode. But that is not so simple and it takes a lot of time and patience to come closer together.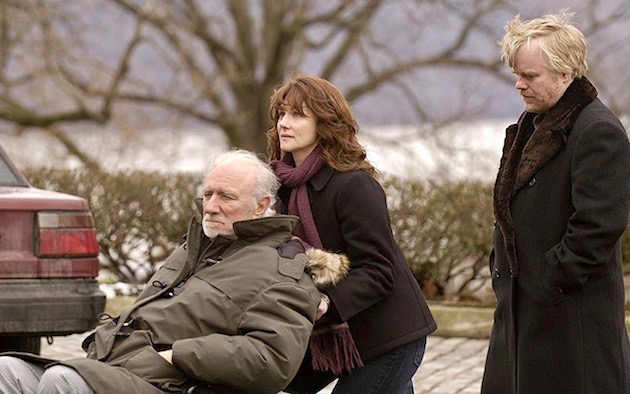 Away from Her (2006)
InAway from Her, Grant and Fiona Anderson have been married for forty-four years. Their marriage has been a generally happy and loving one. Although not perfect due to some indiscretions when Grant was working as a college professor. Fiona has just been admitted to Meadowlake, a long term care facility near their country home in southwestern Ontario because her recent lapses of memory have been diagnosed as a probable case of Alzheimer's disease.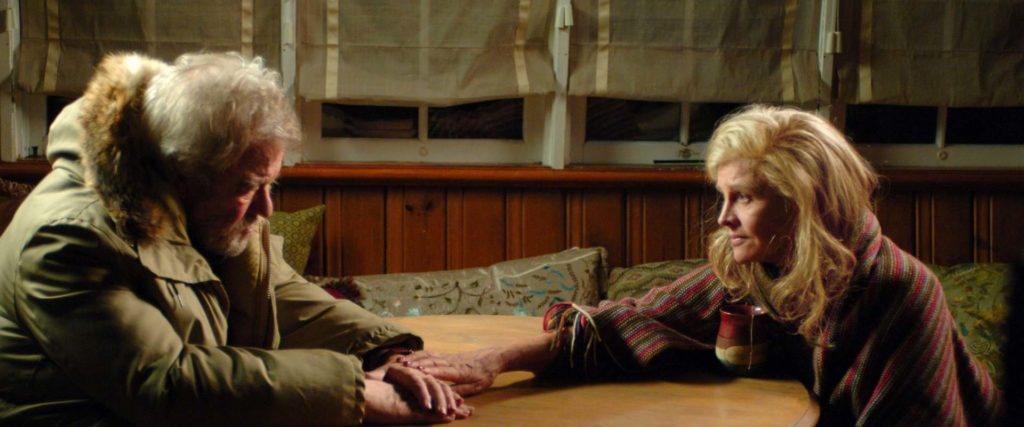 The Notebook (2004)

The filming of the novel by Nicholas Sparks, The Notebook. Where an elderly man reads a forgetful woman from a book. He tells her the story of the love between young Noah and Allie. A love from which romance splashes, but which has many obstacles.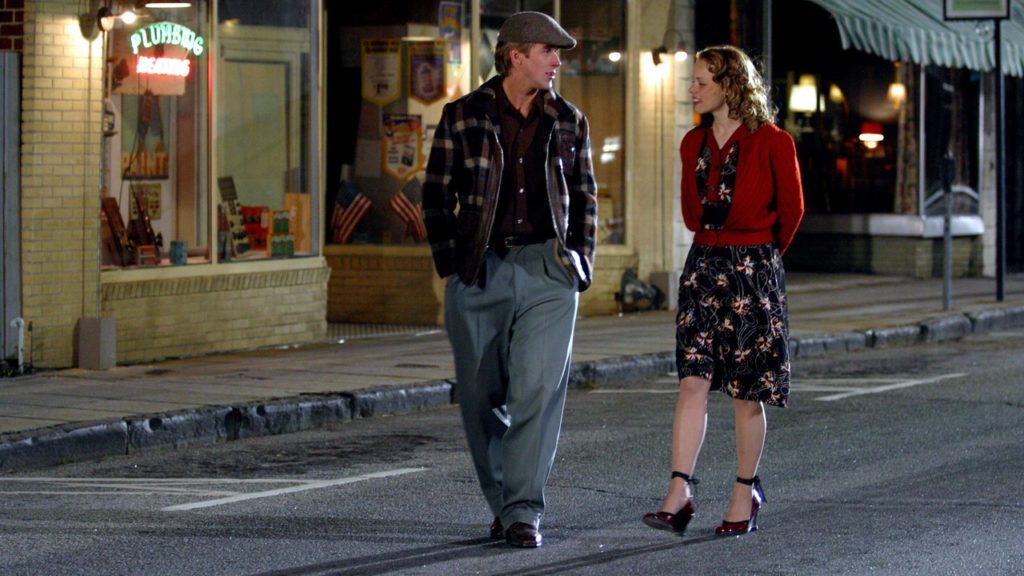 Iris (2001)
A film about the life of the British writer and philosopher Iris Murdoch. The film looks back on her life. Iris is a film adaptation of the book Iris: "A Memoir and Elegy for Iris", which her husband John Bayley wrote.
Iris lives an exuberant life and is a famous writer. She first became known as a brilliant young scholar at Oxford. Then, during her remarkable career as a novelist and philosopher, she continued to prove herself as a woman ahead of her time. She gets Alzheimer's at the age of 76.
Which film about Dementia do you think is highly recommended?
When you need more information or want to talk about how Dementia affects your life, don't hesitate to contact us.