The care of someone with Dementia often becomes more demanding as the disease gets worse. Despite all the possibilities for support in the home situation, there may come a time when your loved one or family member needs so much care that a stay in a nursing home is the best solution. Then the care he or she needs, day and night are assured. However, moving to a new facility is a major event.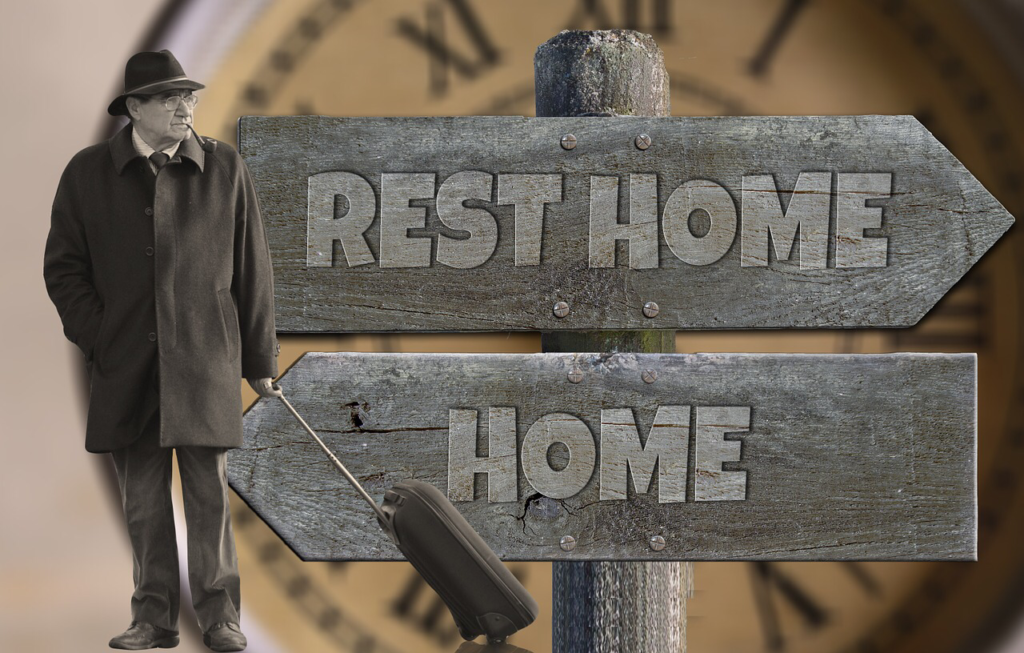 Long term care, Healthcare facility, Skilled nursing facility, Custodial care, Dementia care centers. Are the names (and there are more) that refer to the same thing: a Nursing Home.
To some, this is a dreaded place to be avoided at all costs. For others, it may have become a "necessary evil".
To others, it is the place where a group of compassionate people is trusted and dedicated to caring for your loved one or family member.
Which response fits your perspective?
The answer to that question might be based on your personal experience with nursing homes or the things you may have heard about them. It may also be influenced by your own desire and commitment to take care of your loved one or family member in their own home.
Research the options
If you're completely committed to caring for your loved one or family member in his or her own home or in yours, I recommend doing some research about the different facility options in your community.
When you experience an unexpected circumstance in your life, such as an illness, a surgery, or unplanned trip, you will be thankful you've compiled a list of options should you or your loved one or family member need facility care, whether for just a few days or much longer.
What should you do to research facility care?
Having been in both the position of caring for a loved one and as a professional in the non-profit nursing home industry for many years, here are some tips born out of experiences.
Research ahead of time
Look into the different options when you do NOT need them, rather than when you're facing a crisis. This list of options can be a tool by the time you need it. Some facilities have waiting lists that may make it wise to complete paperwork ahead of time.
Ask others for recommendations
The best way of finding quality facilities in your area is to ask around. Recommendations from others you know should carry a lot of weight in this process.
Licensed
Generally, there are benefits to licensed nursing homes. A nursing home must meet certain standards and is inspected regularly. It is important to make sure that the facility has a license from the Ministry of Health for "Dementia patients".
Sub-acute rehab, long-term care & the transition between
Find out what the nursing home you're looking at offers. Some facilities only keep people who are receiving therapy following a hospitalization; this is sometimes called sub-acute rehab. Others provide long-term care (skilled care) as well as therapy. You may also want to find out if the facility you're interested in has a locked Memory Loss unit if you think it's possible your loved one or family member would benefit from that.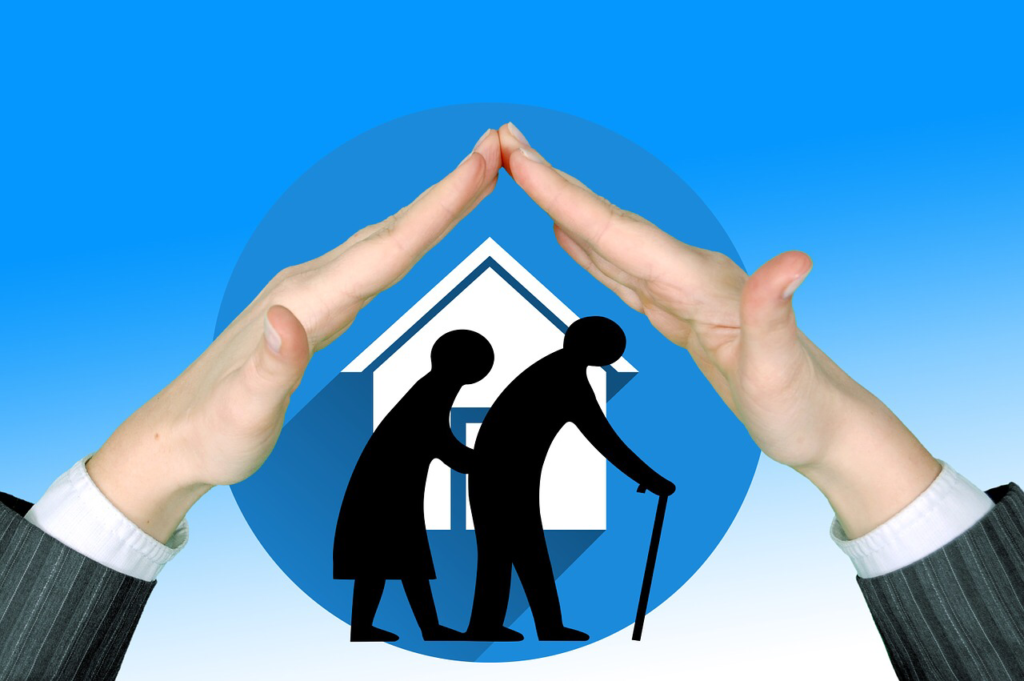 Visit facilities (by appointment and drop-in)
When visiting the facility that has your preference, make sure that residents appear clean. Look at the state of the material and check how the caregivers interact with the patients. Below is a list with some critical points, but you're free of course to compile your own list:
Talk to staff, residents, and visitors
Ask how long the Director of Nursing has worked there
Do the residents appear clean, well-groomed and happy?
Is the facility, regardless of its age, clean and well-taken care of?
What are the options for food choices at meals?
In general, does the facility have unpleasant scents? Note that there are certainly going to be times when a resident has an accident and needs to be cleaned up. Typically, a strong foul smell is the result of a single incident that may be in process of getting cleaned up, whereas a lingering smell of urine throughout the facility is more likely to be an ongoing problem.
Ask what kind of activities are offered. A strong activity program should offer a variety of group and individual activities.
If your loved one or family member has special needs, verify that they can be met.
Ask a couple of residents how they like the facility.
Note the general feeling you get when you are there. This is one of the vague, yet tell-tale signs of the quality of the facility. Does it feel warm and welcoming? Can you see that the staff and residents interact in a positive way?
Print the list above
Know the financial options
See what the Ministry of Health says about the financial aspects. And (when living in Israel) with the Betuach Leumi ( the Israel Insurance Company) for the benefits for your loved one or family member.
Put your name on more than one List
Whether you need a facility now or are simply looking for the future, you may want to check out more than one place. It normally does not cost anything to be placed on a facility's waiting list.
Arrange for support at home
If you don't need facility care at this time and are simply planning ahead, look into home health care.
Home health care staff can come for only a couple of hours or several hours at a time to help with care needs if you're at work, for example. This can help provide peace of mind, knowing that the staff members are trained to help with incontinence, difficult behaviors or other challenges.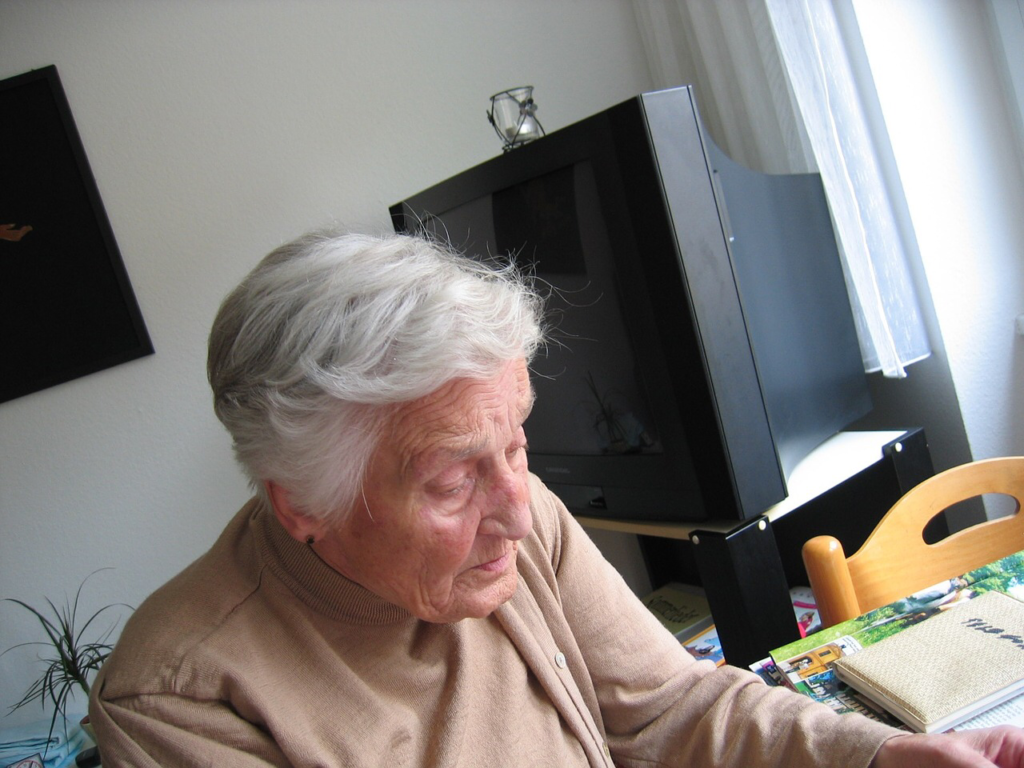 How can support at home help?
Some behaviors that are characteristic of people with Dementia are that they become restless, agitated or confused during the day or in some situations. If you are the only person who provides care to someone with Dementia at home, providing 24-hour care can sometimes be very tiring and sometimes frustrating.
But you don't have to do this alone. Supplementing care either at home or through other care resources can allow you to attend a work meeting, run errands or spend time with other family members. Go read a book somewhere quiet or enjoy a cup of coffee with a friend.
Additionally, if a particular task such as bathing or showering is especially difficult, you can troubleshoot that challenge by arranging a three times weekly bath, for example.
Being proactive about using care resources reduces your chance of burnout. And ensures that you are able to meet your loved one's needs.
These services can help your loved one or family member stay at home longer and improve your quality of life as well.
It remains a difficult decision. Whether you decide that your loved one or relative will continue to live at home or to be admitted to a nursing home
When you need more information or tips don't hesitate to contact us.